Is Ice a Good Way to Minimize Gum Swelling?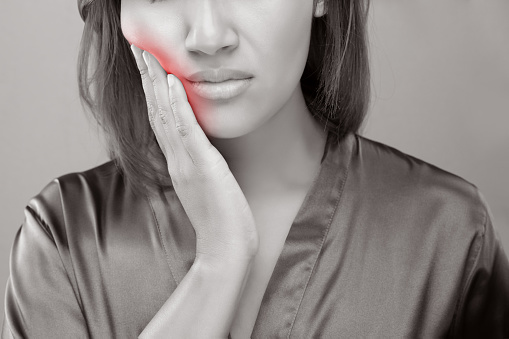 Patients who experience swollen gums wonder how to care for them at home. While ice is helpful and can relieve swelling, you need to know how to apply ice correctly. The following information can help you properly care for your swollen gums using this technique.


How Ice Should Be Applied to Swollen Gums?

No one likes to suffer from painful and tender gums, especially when they are sore and swollen. In some instances, they may bleed as well. While sore and swollen gums can happen for one of various reasons, the most common reason is gum disease, or gingivitis. According to the American Dental Association (ADA), gingivitis affects about 47% of adults living in the U.S. Therefore, knowing how to apply ice to swollen gums is helpful. One of the best ways to relieve swelling and soreness is to use a cold compress in the form of an ice pack or package of frozen vegetables. Hold the ice pack or compress to the affected area outside the mouth. The compress will numb the site, and reduce the pain, swelling, and inflammation. It should be applied about three times per day for 20 minutes at a time. You can alternate using the compress with a warm heat pad for the same length of time.


How to Avoid Aggravating the Gum Tissue

To prevent further irritation and aggravation of the gum tissue, make sure you are brushing your teeth and gums correctly. Use a super soft bristle tooth brush and gently brush your teeth at a 45-degree angle at least twice daily for 2 minutes. An anti-inflammatory pain reliever can also reduce the swelling that results from poor dental care, brushing too hard, taking certain prescription medicines, and from hormonal changes, or malnutrition.

Do you currently need to have your gums examined? If so, call us today to schedule an appointment for a periodontal exam. If you have any gum swelling, you need to have it addressed immediately. However, don't try to take care of the swelling yourself. Ask us first how to lessen gum swelling, so you can realize the best results.