What is Periodontal Disease?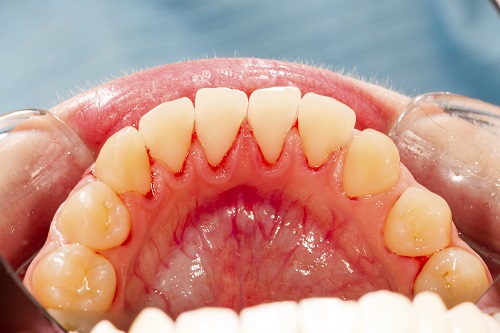 Periodontal disease is an inflammation of the gums, which is caused by bacteria and plaque build-up on the tooth. This disease is also known as "periodontitis." To help prevent this common dental infection, it is important to practice proper dental hygiene.


How Do You Treat Periodontal Disease?

Treatment of periodontitis includes removing plaque buildup around the tooth; this can be either surgical or by using prescribed procedures and antibiotics. Fortunately, there are many ways to get rid of bacteria in the mouth. At our clinic, we offer professional dental cleaning to help remove plaque and tartar from each tooth.

Another way to treat it is through dental surgery. If the periodontitis is severe, surgical methods like flap surgery are the best option. In this procedure, there is raising of the tooth gum to remove plaque. Afterward, the gum is surgically placed back on the tooth to prevent bacteria from building up in between the spaces.

Daily dental care like brushing and flossing can prevent periodontal disease. When brushing, focus on the tongue, which holds many bacteria from all the food you eat. Using antibacterial toothpaste that contains fluoride and triclosan can also help reduce plaque. You can also use an antimicrobial mouthwash to reach the mouth's hidden parts where bacteria build up. By doing this, you can help prevent bacteria build-up and plaque.


Why You Should Brush and Floss Often

To prevent bacteria build-up, try brushing your teeth twice a day after meals. A soft bristled toothbrush does an excellent job of removing bacteria from the top of the tooth. Using floss regularly cleans between spaces of the tooth to remove food particles. Periodontitis can recur if proper dental care is not maintained.

Periodontal disease can lead to loss of the affected tooth if not treated on time. If you have any symptoms of periodontal disease or want to know more about how to prevent it from happening at all, feel free to visit our clinic for professional treatment.