How is periodontal disease treated?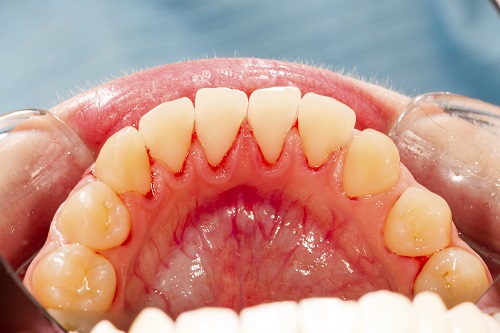 Periodontal disease is a serious infection of the gums that destroys both tissues and bones that handle the teeth in place. It is caused by failure to maintain proper oral care, like brushing twice a day and flossing daily. If untreated, the disease can result in tooth loss.


When to see a dentist

If you see any sign of periodontal disease in your mouth, you need to see your dentist as soon as you can. These symptoms include prolonged bad breath that never goes away, bleeding gums, painful chewing, tender and swollen gums, and sensitive teeth. You also need to visit the dentist if you notice longer appearing teeth or receding gums and some spaces developing between your teeth. It will be easier to treat and reverse gum disease fully at its early stages.


Diagnosis of periodontal disease

When you visit the dental office, the dentist will examine your mouth to look for any inflammation signs. The dentist will also determine the depth of the pockets. You will also be asked about your dental and medical history to find out the risk factors that might contribute to gum disease.

The dentist will then take X-rays to determine if there is any bone loss. You will then be referred to the periodontist for treatment.


Treatment of periodontal disease

The treatment you get mainly depends on the severity of the gum disease, and some may need extensive treatment. However, the treatment's primary purpose is to control the infection. The dentist will suggest deep cleaning the tooth-root surfaces beneath the gums. The doctor will also prescribe some medications to be placed directly below the gums or taken by mouth. For severe gum disease, the patient may undergo corrective surgery. Ensure you visit your dentist regularly for general check-ups for your overall oral health.