Cosmetic Bonding

Mason,OH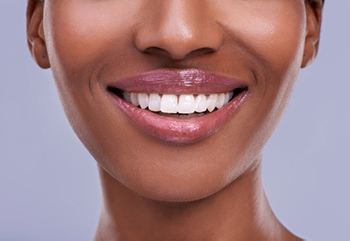 Your teeth are an important feature in your mouth. They allow you to bite and chew a wide variety of different foods. They control airflow, enabling proper speech. They also provide you with a beautiful, confident smile. Any imperfections in your teeth, no matter how minor, can have a significant impact on the quality of your smile, and your confidence. At Martin Periodontics, we can treat minor tooth imperfections with cosmetic bonding.


Are Your Teeth Affected by Minor Flaws?

There are some different issues that can affect the appearance of your teeth. Even minor flaws can have a serious impact. These issues include:

| | |
| --- | --- |
| • | Small chips or cracks that affect only the outermost layer of your teeth. |
| • | Gaps between your teeth. |
| • | Teeth that are unusually shaped or sized. |
| • | Discoloration that cannot be whitened. |
| • | Small cavities. Without immediate treatment, small cavities can grow larger, and can eventually affect the structure and health of the affected teeth. They may also require fillings. |
What is Cosmetic Bonding?

Cosmetic bonding is a non-invasive procedure designed to restore the aesthetics of your teeth, restoring, and enhancing, the appearance of your smile. Bonding uses a material called composite resin to achieve these goals. Composite resin is made up of a mixture of fine glass, plastic, and other materials that matches the color of your natural tooth enamel. This enables your bonding to blend in perfectly with the rest of your natural tooth structure, providing a seamless restoration to your smile.


The Cosmetic Bonding Procedure

The process for getting cosmetic bonding is quick and painless. There is no need for a local anesthetic, and the procedure can often be completed in about 30 minutes. We start by cleaning the teeth. Next, an acid etch is applied to the treatment areas. This acid creates a rough texture on your enamel and is done to help enhance the bond between the composite resin material and your teeth. After the acid is washed off and the teeth are dried we apply the bonding material to your teeth. The material is then shaped as needed to provide the desired appearance. Finally, the composite resin is cured, or dried, and polished to a smooth, beautiful finish.


Benefits of Cosmetic Bonding

Cosmetic bonding provides some significant benefits. These benefits include:

| | |
| --- | --- |
| • | The procedure is fast, often taking only half an hour to complete. |
| • | It is a non-invasive procedure. We do not need to alter the structure of your teeth in any way, and there is no need for any type of anesthetic. |
| • | Composite resin perfectly matches the color of your natural teeth, providing you with a beautiful restoration. |
| • | Bonding is one of the most affordable cosmetic procedures available. |
How Long Does Cosmetic Bonding Last?


Cosmetic bonding is an effective procedure that can last several years when properly cared for. However, bonding can be chipped or broken, so it is important to avoid biting and chewing on anything exceptionally hard, such as ice, popcorn kernels, and your fingernails. You should also avoid using your teeth as tools. Additionally, composite resin can stain, and these stains cannot be whitened away like your natural teeth. Limit foods and beverages that can stain and avoid smoking and other tobacco products. Other than these considerations, your bonding can be brushed and flossed just like your natural teeth, and you should maintain a good oral hygiene routine to help keep your bonding, and your natural teeth, healthy and strong.

With cosmetic bonding, we can restore the appearance of your teeth, improving the quality of your smile. A more beautiful smile can significantly boost your confidence. For more information on cosmetic bonding, and to find out if treatment is right for you, call Martin Periodontics today at (513) 445-4282.