Crown Lengthening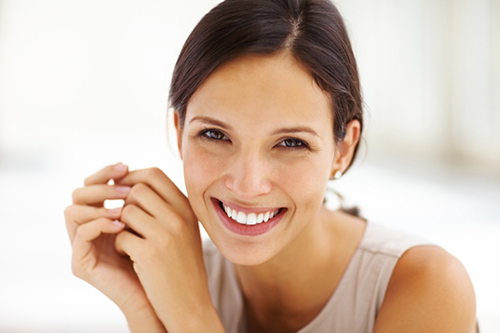 Crown lengthening is an oral surgery procedure that is used to prepare your mouth for restorative or cosmetic procedures. It also has a secondary use: correcting a gummy smile, a condition in which you have excess gum tissue covering your teeth, making them appear short. No matter what you need for a crown lengthening, Martin Periodontics can perform the procedure, and restore your beautiful smile.


What is Crown Lengthening?

Crown lengthening is a procedure that is meant to expose more of the surface area of your teeth, whether it's to prepare your tooth for a crown or to give your "short" teeth a longer, natural, appearance. The procedure is done by making incisions in your gums to remove excess tissue. Depending on your specific situation, a small amount of bone may also need to be removed.

In general, the procedure is performed under a local anesthetic and can be completed in a single visit. The exact length of time of the procedure, though, depends on how many teeth are being fixed. After the anesthetic has taken effect, we make the necessary incisions, which provides access to the roots of your teeth. We remove the excess tissue, wash the gums with a sterile solution and stitch your gums closed.


Functional Purposes

Sometimes, when your teeth experience damage, such as a crack, that damage extends below the gum line. Damaged teeth need to be restored. However, crowns need to properly cover the tooth to protect it. If your gums are in the way, the crown will not effectively seal your tooth, which can lead to serious issues, including infection. A crown lengthening allows us this access. After a crown lengthening, we can prepare the tooth and place the restoration.

If you have a cavity near the gum line, this procedure may also be beneficial. Cavities need to be thoroughly cleaned and properly filled to prevent further decay. Crown lengthening provides us with that access.


Aesthetic Purposes

If you have excess gum tissue, it can detract from your smile. Too much gum tissue, referred to as a "gummy" smile, can make your teeth appear short. Even if your teeth are perfectly straight and white, this gumminess can have a negative impact. In this instance, a crown lengthening is used to remove excess gum tissue, and small amounts of bone if necessary, to restore a natural, beautiful gum line. Even if only one tooth needs work, we still work on the gum tissue above the adjacent teeth to ensure an even appearance.


Benefits of Crown Lengthening

Crown lengthening has some benefits:

| | |
| --- | --- |
| • | More surface area of your teeth is exposed. |
| • | Restorations can be properly, and effectively, placed. |
| • | Your teeth appear longer, restoring a more natural smile. |
| • | With an improved smile (whether due to removing the gumminess or fixing a damaged tooth) you will gain a boost of confidence. |
| • | Improved periodontal health. Excess gum tissue can harbor harmful oral bacteria, which can promote gum disease and tooth decay. With the excess tissue gone, your mouth becomes easier to care for. |

Whether you have tooth damage that extends below the gum line or your smile is marred by excess gum tissue, a crown lengthening procedure can help. Contact Martin Periodontics today to learn more.