Dental Implants Vs Bridges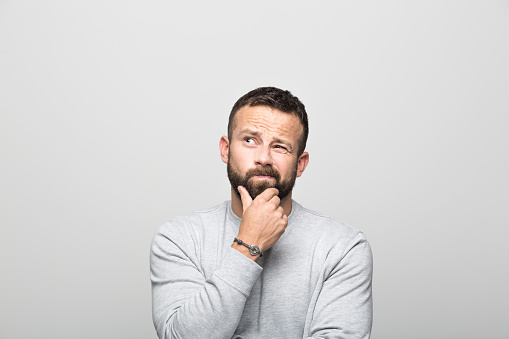 Losing even just one tooth can have a significant impact on your life. Suddenly, simple tasks like eating and speaking become more difficult. Your digestion and nutrition can suffer. The appearance of your smile is impacted. Your oral health suffers as your healthy teeth can begin to shift out of alignment. It is essential to replace a missing tooth, even if it cannot be seen when you smile. Replacing a missing tooth is often done with either a bridge or a dental implant. Martin Periodontics can help you to determine the best treatment for your needs.


Traditional Tooth Replacement with a Bridge

A dental bridge is a traditional treatment for replacing one to three consecutive missing teeth. There are a few different types, including a cantilever bridge, a Maryland or resin-bonded bridge, and a fixed bridge. A fixed bridge is the most common type used. Typically made from a single piece of ceramic, it consists of the replacement tooth, called the pontic tooth, with two crowns, one on each side. The pontic tooth fills the empty space left behind by your missing tooth. The crowns are then used to anchor the restoration into place on the adjacent teeth. These teeth, called the abutment teeth, are reduced in size to ensure that your bridge fits perfectly in your mouth. The bridge is secured onto the abutment teeth with special dental cement. Learn more about dental crowns.


Pros and Cons of a Bridge

Benefits of a bridge include:

| | |
| --- | --- |
| • | You are able to eat and speak normally again. |
| • | Your digestion and overall nutrition are improved. |
| • | Ceramic matches the color of your natural teeth, allowing the restoration to blend into your smile perfectly. This restores the quality of your smile and your confidence. |
| • | Your oral health improves. |
| • | A bridge helps to keep your adjacent teeth in proper alignment. |

There are also a few downsides associated with bridges as well.

| | |
| --- | --- |
| • | The structure of the abutment teeth needs to be altered. |
| • | Because your abutment teeth support the restoration, it can be uncomfortable. |
| • | Bridges do not stop bone loss in your jaw. |
| • | Over time, as your jawbone continues to change shape, you may need to have your bridge replaced. |
Modern Day Treatment with Dental Implants

Dental implants are a modern treatment for replacing missing teeth. This treatment uses small titanium posts that are surgically placed into your jawbone to support the ceramic crowns that replace your missing teeth. Implants can be used to replace single teeth or several consecutive missing teeth. They can also replace an entire arch of missing teeth. As you heal from surgery, your jawbone fuses to the posts, stabilizing them so that they can hold your teeth securely in place. Your crowns are then secured into place on the posts with small screws.


Pros and Cons of Implants

Dental implants offer several significant benefits, including:

| | |
| --- | --- |
| • | They look, feel, and function just like your natural teeth. |
| • | Your replacement teeth are supported by the posts, which are supported by your jawbone, just like real teeth. |
| • | We do not need to alter the structure of the surrounding teeth. |
| • | The posts of your implants function just like the roots of your real teeth. They provide stimulation for your jawbone, which stops and prevents bone loss in the jaw. |

There are also a few disadvantages of dental implants as well.

| | |
| --- | --- |
| • | Implants require surgery. |
| • | After surgery, there is a recovery period. |
| • | If you have lost too much bone mass, you may need a bone graft first. |

If you have lost a tooth, replacement is essential for restoring your smile, the functions and health of your mouth, and your quality of life. For more information about bridges and dental implants, and to find out which option is right for you, call Martin Periodontics today at (513) 445-4282.