Gingivectomy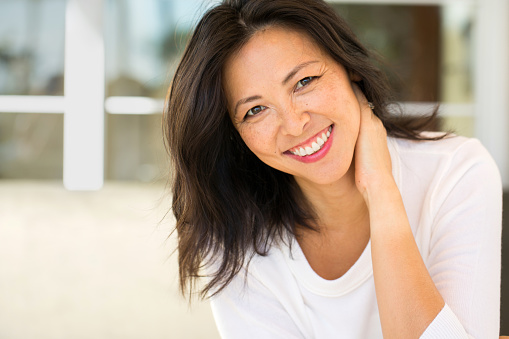 When thinking about a healthy mouth and a beautiful smile, what comes to mind? Most individuals tend to focus on the condition of the teeth. While your teeth are an important factor, so are your gums. Your gums play many roles in your mouth. Not only do they help to provide you with a beautiful smile, but they are also crucial for your oral health. Your gums sit snug against the necks of your teeth, providing a protective seal. This seal keeps bacteria and other debris away from the roots of your teeth and your jawbone. The gums also help to provide stability for your teeth. When you have periodontal disease, your gum tissues begin to pull away from the surfaces of your teeth, creating pockets that can trap bacteria, allowing for damage to continue. At Martin Periodontics, we can reduce periodontal pockets, restoring the health of your mouth, with a gingivectomy.


Treating Periodontal Disease with a Gingivectomy

A common treatment for periodontal disease is scaling and root planing. This treatment uses specialized tools to provide your teeth with a deep clean. We scrape plaque, tartar, bacteria, and other debris from all surfaces of your teeth both above and below your gumline. By removing this buildup, the irritation of your gums is alleviated, and the tissue can begin reattaching to your teeth.

If your periodontal pockets are too deep, scaling and root planing will not be effective. Any bacteria left behind means that periodontal disease can continue to progress. A gingivectomy is a procedure done to help reduce the depths of periodontal pockets, enabling us to thoroughly clean your teeth with scaling and root planing. This particular procedure is generally done before any damage to your jawbone has occurred.


How is a Gingivectomy Performed?

A gingivectomy is performed using a laser. A local anesthetic is administered to help manage any discomfort. The laser uses a thin, concentrated beam of light to remove infected, diseased tissue. The laser is also used to help break up debris in the periodontal pockets. We then perform scaling and root planing to eliminate all debris from the surfaces of your teeth. Finally, the laser is used to seal periodontal pockets and help to stimulate the growth of new tissues. With the laser, we can limit the amount of bleeding that you experience. Because the laser is so precise, we can only remove infected tissue, leaving healthy tissue completely intact. The laser also helps to limit the amount of pain and swelling that may occur following treatment, which helps to speed up the recovery process.


Protecting Your Oral Health

A gingivectomy can help to restore the health of your mouth. However, periodontal disease can occur again if you do not properly take care of your mouth after treatment. It is important that you brush your teeth twice a day and floss at least once a day. You should also have your teeth professionally cleaned and examined every six months. Taking proper care of your mouth helps to ensure that your mouth remains healthy and your smile bright and beautiful.

With a gingivectomy, we can help to reduce the depths of periodontal pockets, helping to restore the health of your mouth. For more information, and to schedule your consultation, call Martin Periodontics today at (513) 445-4282.