Gum Graft Surgery

Mason, OH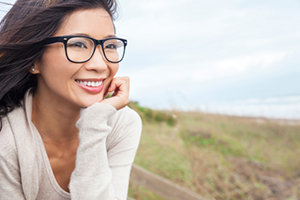 What is the first thing that you think about when you think of a beautiful smile? Most people tend to focus on the appearance of the teeth. However, even with perfectly straight, white, blemish-free teeth, you may still not be happy with how your smile looks. This is because your smile also plays a critical role. Gum recession not only impacts the quality of your smile, but it also affects your oral health. Martin Periodontics can help with gum graft surgery.


Why Do Gums Recede?

One of the most common reasons that gums recede is periodontal disease. There are many symptoms of gum disease, but when your swollen gums begin pulling away from your teeth, pockets form. The pockets begin collecting bacteria that continue to attack your gums from the inside. Pockets continue to grow deeper as they continue pulling away from your teeth. The infected tissue begins to die, causing your gumline to recede.
Other causes of gum recession include:

| | |
| --- | --- |
| • | Brushing too hard. |
| • | Bruxism. |
| • | Misaligned teeth. |
| • | Cigarettes and other tobacco products. |
| • | Genetics. |
| • | Age. |
Types of Gum Grafts

A gum graft is a surgical procedure that involves taking tissue from another area of your mouth (typically the roof of your mouth) to place over the affected areas. Tissue can also be taken from a compatible donor.


Gum Graft Surgery

Gum graft surgery is done under a local anesthetic and with sedation, ensuring you do not feel any discomfort. We can also provide sedation if you are feeling scared or anxious. The graft tissue is prepared and then sutured into place over the affected teeth. If donor tissue from the roof of your mouth is used, then the donor area is closed and covered with a protective material so that you have minimal discomfort during your healing.

After surgery, you will be provided with aftercare instructions that will help ensure your recovery period goes smoothly and that you heal properly. As you heal, your existing gum tissue and the grafting tissue will fuse together and seal around the necks of your teeth. The result is a healthy, natural gumline. After you have fully healed, it is important to continue to take good care of your mouth to prevent gum recession from occurring again.


What are the Benefits of Gum Graft Surgery?

There are many benefits of gum graft surgery. These benefits include:

| | |
| --- | --- |
| • | Your oral health is improved. |
| • | Tooth sensitivity is alleviated. |
| • | Your smile is improved, which can also help to boost your confidence. |

With gum graft surgery, we are not only able to restore a natural gumline, but we are also able to restore your oral health and your smile. For more information, and to schedule your consultation, call Martin Periodontics at (513) 445-4282 today.