Implant Dentures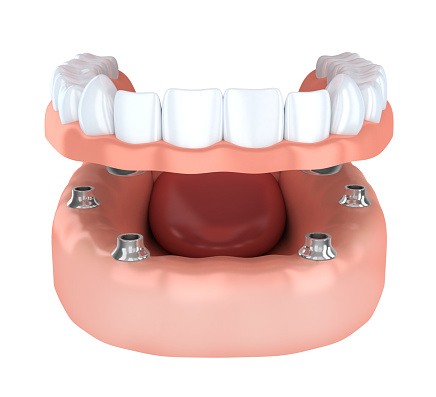 Conventional Dentures

There is no doubt about it, dentures have come a long way in the last several decades, and they do have several benefits many patients find quite attractive. However, there are still some drawbacks to dentures. Patients will have an adjustment period where they get used to wearing and using denture. This includes modifications to their diet and way of speaking. These challenges occur because denture prosthetics are not as strong or as secure as your natural teeth.

Even if you are no stranger to dentures and have had dentures for a long time, you may notice that your dentures do not fit as snugly as they used to or that they move around. These changes are due to shrinkage or changes in the shape of your supporting jawbone, which is why many patients with conventional dentures need to have them remade every 5-7 years. Ill-fitting dentures may make it difficult for you to chew, speak, and function as you'd like. Denture movement also generates friction, which can irritate the skin and cause sores.


Implant Overdentures

Strategically placed implants and corresponding attachments on a denture can help secure your prosthesis in your mouth and greatly increase your jaw function, speech, pronunciation, and chewing capacity. You can easily snap your denture in and out when needed so you can thoroughly clean around your implants and prosthesis to maintain your oral health. No denture adhesive or creams are necessary, and you can be confident that your denture will stay snugly and firmly in place during your day-to-day activities and while eating the foods you want.

For more information, and to schedule your consultation, call Martin Periodontics at (513) 445-4282 today.