Non-Surgical Gum Treatment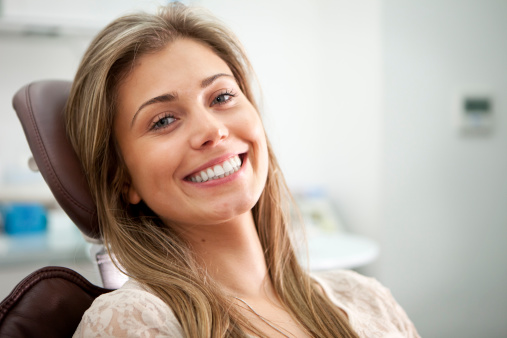 Periodontal disease, commonly called gum disease, is an oral health issue that affects not just your gums, but your jawbone and your teeth as well. It can also impact your overall health if it goes untreated for too long. Plaque and bacteria irritate your gums, leading to inflammation. The gum tissue pulls away from your teeth, creating pockets. Bacteria fall into the pockets, attacking your periodontal ligaments and your jawbone in addition to your gums. Without treatment, you could be faced with gum recession, loose teeth, and tooth loss. You could also be faced with heart disease, diabetes, and other health related issues. At Martin Periodontics, we offer several different types of non-surgical gum treatments, providing you with a less invasive alternative to restore your oral health.


Prophylaxis

Prophylaxis is the cleaning of your teeth, which typically occurs during your regular 6-month dental appointments. These types of cleanings are generally performed in order to prevent periodontal disease from occurring in the first place. They can also be helpful in the event of gingivitis, or the earliest stage of periodontal disease. When performed in conjunction with improved oral hygiene practices at home, a prophylaxis can help to reverse this early stage, before significant damage begins to occur.


Scaling and Root Planing

Scaling and root planing is a deep cleaning of your teeth. It is a procedure designed to clean all surfaces of your teeth, above and below the gumline. Scaling is the cleaning of the visible surfaces of your teeth, with special attention paid around and just below the gumline. With a scaler, we are able to eliminate plaque as well as tartar, or calcified plaque. We also eliminate bacteria and other debris. Root planing is the cleaning of the root surfaces of your teeth. Using specialized tools, we remove plaque, bacteria, and other toxins, effectively smoothing the surfaces. An antimicrobial rinse is also used to help kill lingering bacteria.


Periodontal Maintenance

Periodontal maintenance is often recommended when an initial periodontal treatment has not yielded the desired results. It is a series of regularly scheduled visits during which we monitor the progress of your gums, measuring periodontal pockets, examining gum tissues, and assessing buildup on your teeth, and provide you with cleanings. The length of time between appointments varies based on your specific situation. Some patients may only need visits every 6 months, while others may need them as frequently as every 2 months.


Medications

The placement of an antibacterial medication under the gums is typically done following a scaling and root planing. This medication is used in order to kill any bacteria that might still be hiding below the tissue. In other cases, we may recommend oral antibiotic medications. Antibiotics are not meant to be a standalone treatment, but they can be very effective when used in conjunction with other procedures.


Laser Treatment

Laser treatment provides an alternative to traditional periodontal surgery. Instead of a scalpel, we use a

laser

, which uses a concentrated beam of light. The light, approximately the thickness of a human hair, can effectively remove diseased gum tissue, leaving perfectly healthy tissue intact. The laser can also disinfect periodontal pockets. With a laser, there is much less bleeding and significantly less pain and swelling following treatment.

With non-surgical gum treatment, we can restore your periodontal health, your smile, and your confidence in a much less invasive, but still highly effective, manner. Call Martin Periodontics today at (513) 445-4282 for more information and to schedule your consultation to find out if non-surgical gum treatment is right for you.