Oral Cancer Screening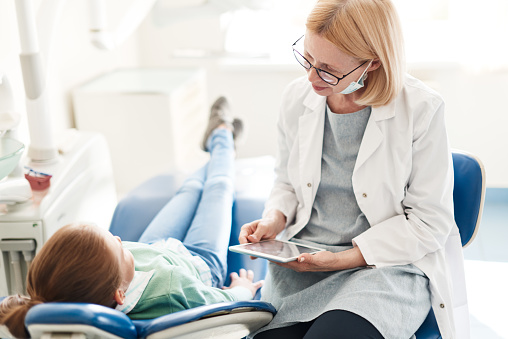 Cancer is a devastating disease that can affect different areas of the body. Oral cancer is the largest group of head and neck cancers. It can begin just about anywhere in the mouth, including the lips, tongue, cheeks, gums, palate, or near the entrance to the throat. This disease affects over 40,000 Americans every year and can be fatal if not treated in the early stages. However, the early warning signs of oral cancer are often difficult to detect, meaning that it does not get diagnosed until it has progressed. At Martin Periodontics, we perform oral cancer screenings, detecting the early signs of oral cancer so that you can get the treatment you need and improve your chances of making a full recovery.


What is My Risk for Oral Cancer?

While cancer can affect anyone, there are certain factors that can increase your risk. These factors include:

| | |
| --- | --- |
| • | Lifestyle habits. Tobacco use and excessive alcohol consumption are some of the biggest contributing factors to oral cancer. Approximately 90% of all oral cancer patients have been smokers, while 70% to 80% of patients were heavy drinkers. Both habits together can increase the risk significantly. |
| • | Family history. If you have a close blood relative, such as a parent or grandparent, who has had oral cancer, your risk is higher. |
| • | Human papilloma virus, or HPV. There are several different strains of HPV. Only some of these strains have been linked to oral cancer. The strain with the strongest link is HPV16. |
| • | Age. Older adults are more likely than younger individuals to develop oral cancer. Additionally, men are more likely to be affected than women. |
Symptoms of Oral Cancer

The early warning signs of oral cancer are often difficult to detect. This is what makes your regular dental exams so important. During each exam, we look over the soft tissues in your mouth, checking for signs of any abnormalities. We are trained in detecting the earliest symptoms. At the same time, if you notice any unusual changes in your mouth between your regular visits, it is important that you seek treatment right away. Common symptoms of oral cancer include:

| | |
| --- | --- |
| • | Unusual growths in your soft tissues. |
| • | Red or white patches on your soft tissues. |
| • | Sores or ulcers that refuse to heal. |
| • | Changes in your bite, or in the way that your dentures fit. |
| • | Difficulty chewing, swallowing, and speaking. |
| • | You notice a numbness in your jaw or chin. |
How is Oral Cancer Diagnosed?

Your oral cancer screening is only the first step in the diagnostic process. If we detect any abnormalities in your intraoral tissues, we then perform a more thorough oral exam. We take a closer look at the abnormality and take X-rays. We may also perform a soft tissue biopsy. A biopsy is a procedure in which we take a small sample of the abnormality so that we can look more closely at the tissue under a microscope. The microscope allows us to see the cells and determine, or rule out, the presence of cancerous cells. If you are diagnosed with oral cancer, we are then able to help you take the next steps to get the treatment you need. This may involve the complete removal of the abnormality or other treatments.

If you notice any type of abnormality in your mouth, it is crucial that you seek treatment right away. While it may be nothing, it could be serious. With early treatment of oral cancer, your chances of fully restoring your oral health are much greater. Call Martin Periodontics today at (513) 445-4282 for more information.