Oral Hygiene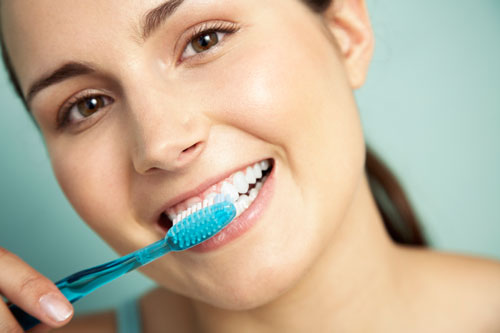 How often do you hear that you should brush and floss your teeth, or that you should have your teeth professionally cleaned and examined regularly? How often do you actually follow this advice? This advice is not just a recommendation, is it essential. Maintaining good oral hygiene is crucial for the prevention of oral health issues and keeping your smile beautiful. Martin Periodontics is here to help.


Why is Oral Hygiene Important?

There are several reasons why oral hygiene is so crucial:

| | |
| --- | --- |
| • | Preventing serious oral health issues. Your mouth consists of several components, your teeth, your gums, and other soft tissues. Any oral health issues, including periodontal disease and cavities, can significantly affect the health and function of these components. |
| • | Maintaining a beautiful smile. Your teeth and gums also play an important role in the quality of your smile. Issues with your mouth can cause gum recession, loose teeth, and tooth loss, all of which can affect your smile, and your confidence. |
| • | Keeping your lungs healthy. Periodontal disease can contribute to respiratory issues. Breathing in bacteria can lead to pneumonia or exacerbate existing conditions such as COPD and asthma. |
| • | Maintaining your whole-body health. Infections can lead to bacteria in the bloodstream. When this happens, your risk for heart disease, diabetes, certain types of cancers, and other health issues significantly increases. |
| • | Having a healthy pregnancy. Hormone changes during pregnancy can increase your risk for periodontal disease. Pregnant women with periodontal disease are at greater risk for preterm birth, birth before 37 weeks, and low birth weight. |
| • | Maintaining your mental health. When your oral health suffers, your mental health can suffer too. You may be faced with low self-esteem and depression, which can affect your social, work, and romantic life. |
Oral Hygiene at Home

Oral hygiene starts at home. The American Dental Association recommends that you brush your teeth at least twice a day. Every time you brush, you should do so for two full minutes, making sure that you cover all surfaces of your teeth. It is important that you use a soft bristled toothbrush and gentle motions to avoid gum irritation.

In addition to brushing, the ADA recommends flossing at least once a day. Flossing helps to eliminate debris stuck between your teeth that your toothbrush bristles cannot reach. When you floss, work the floss gently between your teeth and avoid snapping it against your gums. Scrape floss up and down the sides of each tooth, including behind the very back teeth. While traditional floss is recommended, floss picks can be used for individuals who may not have the dexterity to use it.


Professional Oral Care

Along with daily oral hygiene at home, it is essential that you have your teeth professionally cleaned and examined at least twice a year. Dental cleanings help to clean all surfaces of your teeth, including those that you might not be able to effectively reach at home. If these areas are left without proper care, you can still develop cavities and gum disease, no matter how much you brush and floss. Using special tools, we can ensure that all debris is removed from every surface of your teeth. With dental exams, we can detect the earliest warning signs of oral health issues, before symptoms even begin occurring. This allows us to provide you with fast, effective treatment in the least invasive way possible. Combined with good oral hygiene practices at home, professional dental care can help to optimize your oral hygiene.

Good oral hygiene is critical for maintaining a healthy mouth, preventing serious issues, including cavities, gum disease, and more. If you have any questions or concerns regarding your oral hygiene, do not hesitate to call Martin Periodontics at (513) 445-4282 today.