Oral Pathology

Mason & North Cincinnati, OH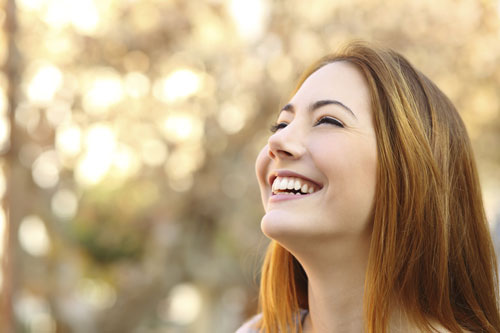 The appearance of the soft tissues in your mouth can be very telling. When your mouth is healthy, the tissues are smooth and pink. However, if your mouth is affected by an oral health issue, the texture and color can change. Any changes, no matter how minor they might seem, may be nothing, but they can also be indicative of a significant issue. At Martin Periodontics, we can help to diagnose and treat a number of different issues affecting the health of your mouth with oral pathology.


Types of Oral Pathological Diseases

There are a wide variety of different pathological issues that we can diagnose and provide treatment for. We can diagnose both malignant and benign conditions such as:

| | |
| --- | --- |
| • | Salivary issues. Certain salivary issues can lead to dry mouth, or a lack of saliva in your mouth. |
| • | Canker and cold sores. |
| • | Thrush, a condition caused by a yeast infection that leads to white patches in your mouth. |
| • | Leukoplakia, or patches of excessive cell growth. |
| • | Chronic bad breath, or chronic halitosis. |
| • | Median palatal cysts. These are benign, but painful, growths in the palate that are often caused by an infection. |
| • | Issues with the tongue, including hairy tongue and geographic tongue. |
| • | Oral cancer. This is the most serious pathological disease, which can be fatal if not found and treated in the early stages. Oral cancer can start just about anywhere in the mouth, including the lips, tongue, cheeks, and gums. |
Diagnosing Pathological Diseases

If you notice anything unusual in the soft tissues of your mouth, it is important that you schedule an appointment right away. The condition might be nothing, or it might be benign and easily treated. It could also be something serious. In order to determine the issue in your mouth, we perform a thorough oral exam, looking over the soft tissues of your mouth and taking x-rays. We may also perform a soft tissue biopsy. A soft tissue biopsy is a procedure that involves removing a portion of the abnormality in your mouth so that we can take a closer look at the tissue under a microscope. A biopsy is an effective tool for determining, or ruling out, the presence of cancerous tissues. Once we have determined the cause of your issues, we are then able to create a customized treatment plan to help provide you with the best results possible.


How are Pathological Diseases Treated?

Treatments for pathological diseases depends on what issue is affecting your mouth. Common treatments include:

| | |
| --- | --- |
| • | Antibiotics. These are often prescribed for infections. They can be topical, such as those for cold sores, or oral antibiotics. |
| • | Prescription mouthwashes. These are often prescribed for infections caused by poor oral hygiene, and are recommended for use in addition to improving your oral care practices at home. |
| • | Oral surgery. In cases of cysts and other growths, both benign and malignant, oral surgery may be recommended. During these procedures, the growths are removed from your mouth. In the early stages of cancer, removal of the abnormality can stop the spread of the disease and restore your health. In some cases, further treatment may be needed. |

If you have noticed any changes in the soft tissues of your mouth, it is crucial that you seek treatment immediately. While these changes might be nothing, they can also indicate a problem that can compromise the health of your mouth, and your whole body. Call Martin Periodontics today at (513) 445-4282 for more information and to schedule your appointment.