Osseous Surgery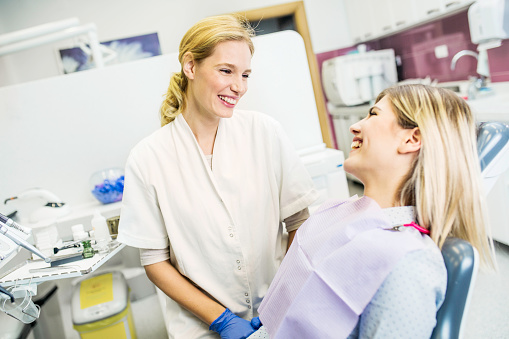 Periodontal disease is an oral health issue that can affect the health of your whole mouth, impacting your gums, your jawbone, and your teeth. When it starts, however, it may not seem serious. In fact, many people with early stages of periodontal disease are completely unaware that they have it. As periodontal disease progresses, however, swollen gums begin to pull away from the teeth, allowing bacteria to fall below the gumline. Once there, the bacteria start attacking your periodontal ligaments and jawbone, which can lead to bone loss known as bony defects. Martin Periodontics can help to restore your oral health with periodontal disease treatment and osseous surgery.


Scaling and Root Planing

Scaling and root planing is a common treatment for periodontal disease. It is a deep cleaning for your teeth that involves scraping all surfaces of your teeth, including the roots below the gumline. Scaling is the cleaning of the visible surfaces of your teeth, including the area around the gumline and just below it. Using a scaler, we remove plaque, tartar, bacteria, and other debris. Root planing is the cleaning of the root surfaces of your teeth. With small tools, we remove plaque, bacteria, and toxins from the roots, effectively smoothing them. With smooth surfaces, the gums are able to begin reattaching.


What Happens if the Pockets are Too Deep?

When the periodontal pockets are too deep, scaling and root planing may not be effective. This is because the tools may not be able to reach all the way to the bottom of the pockets. Even after cleaning and the administration of an antimicrobial rinse, there may still be bacteria lingering below the gumline. Lingering bacteria allows periodontal disease to continue progressing. The bacteria are able to start attacking the periodontal ligaments and your jawbone, leading to bone loss, or bony defects. These defects can provide hiding places for bacteria, making treatment more difficult. Your teeth may start to become loose and you may even experience tooth loss.


Osseous Surgery

Osseous surgery is a treatment performed to correct the bony defects in your jaw so that your mouth can begin healing. Surgery is done under a local anesthetic, which ensures that you do not feel any discomfort. We first need to gain access to the roots of your teeth and the surrounding bone. Then, using specialized tools, we are able to smooth the surfaces of the bone. In some cases, a bone graft may be needed to restore missing bone mass. The entire treatment area is cleaned, eliminating all buildup from the surfaces of your teeth. Once surgery is complete, your gums are sutured closed.


The Benefits of Osseous Surgery

Osseous surgery provides numerous benefits.

| | |
| --- | --- |
| • | Smoothing the affected bone enables your gum tissue to begin reattaching following a cleaning. |
| • | With an effective cleaning, and the ability of your gums to reattach to your teeth, the periodontal pockets are reduced. |
| • | We are able to help improve your periodontal health. |
| • | Maintaining your oral health at home is much easier. |
| • | Tooth loss is prevented. |
| • | With improved oral health, the quality of your smile improves as well. |

Osseous surgery smooths the bone affected by periodontal disease, making it easier for treated gum tissue to begin to reattach. For more information, and to schedule your appointment, call Martin Periodontics at (513) 445-4282 today.