Patient Comfort and Sedation Options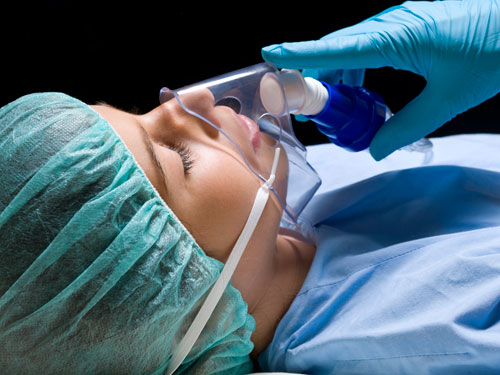 While you may brush and floss your teeth every day, professional dental care is still crucial. In addition to routine dental cleanings and exams, sometimes oral health issues occur that require treatment. However, if the idea of going to the dentist for any kind of care fills you with dread, you may avoid going. Avoiding dental care leads to worsening issues, which then require more invasive, more expensive, treatments. Worsening of oral health conditions can also put your whole-body health at risk. At Martin Periodontics, your comfort is a top priority and we can provide you with sedation to get your necessary dental treatments done when you need them. Dr. Martin and Dr. Prabhu are specially trained and experienced in sedation administration so they can provide you with a safe and relaxing experience.


What Is Sedation?

Sedation offers a way for you to get your necessary dental treatments when you need them without fear or anxiety. Sedation helps you to relax and remain comfortable, allowing us to safely perform your procedures, whether it is a cleaning and exam, a filling, an extraction, or the placement of a dental implant.

While sedation is extremely helpful for patients feeling fearful or anxious, it can also be used in other situations as well, so that you can remain comfortable in the chair.

| | |
| --- | --- |
| • | You have extremely sensitive teeth. |
| • | Your pain threshold is very low. |
| • | You have difficulty sitting still. |
| • | Your gag reflex is strong. |
| • | You need a lot of dental work. |
Types of Sedation

These are the types of sedation our practice offers, allowing us to meet a number of different needs.

| | |
| --- | --- |
| • | Nitrous oxide. You may know nitrous oxide by its more common name, laughing gas. This type of sedation is the lightest form available, and can be used for short, simple procedures. You inhale a mixture of nitrous oxide and oxygen through a small mask on your nose. The gas helps you to relax while also raising the pain threshold and lowering the gag reflex. Nitrous oxide goes to work quickly and also wears off quickly. |
| • | Oral conscious sedation. Oral conscious sedation is a form of moderate sedation that requires you to take a medication about an hour before your treatment. It generally takes about 30 minutes to start working, meaning that you should have someone drive you to your appointment. The effects of the medication can linger several hours, so you will need a ride home as well. |
| • | IV conscious sedation. With IV sedation, medication is delivered directly into your bloodstream through an IV in your arm or hand. The medication goes to work almost instantly, and the level of sedation can be carefully adjusted as needed. Like oral conscious sedation, the effects can linger for several hours. |

If you are feeling anxious or fearful about undergoing dental treatment, sedation can help. Call Martin Periodontics at (513) 445-4282 today for more information and to find out what sedation options are right for you.