Periodontal Care

Middletown, OH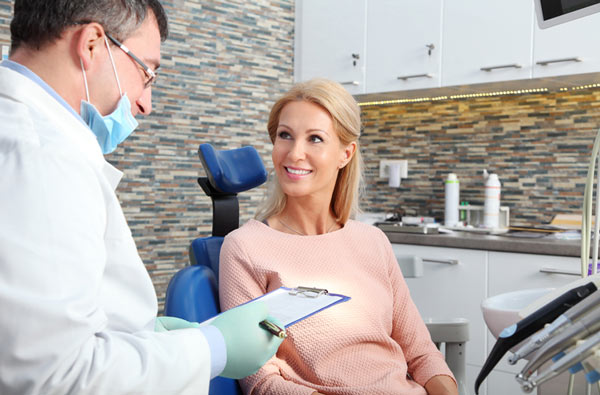 When most people think about maintaining proper oral health, they tend to focus on the teeth, leaving the gums on the sidelines. However, the gums are just as important as your teeth, and proper care is essential for ensuring optimal oral health. Over half of Americans are suffering from some form of periodontal disease. When not treated promptly, periodontal disease can have serious effects on your oral, and overall, health. Martin Periodontics can you care for your gums with periodontal exams.


Periodontal disease, commonly called gum disease, is a serious, progressive oral health condition that only continues to grow worse the longer it goes untreated. It is caused by a buildup of plaque and bacteria in your mouth, which irritate the gum tissue. This irritation causes inflammation. Red, swollen gums, accompanied by bleeding, are the earliest warning signs of periodontal disease, and the symptoms that are most often overlooked. The swollen tissue eventually begins to pull away from the surfaces of your teeth, forming pockets. Bacteria fall into these pockets and begin attacking periodontal ligaments and your jawbone. Over time, periodontal disease leads to gum recession, loose teeth, and ultimately, tooth loss.


What to Expect During a Periodontal Exam

A periodontal exam is a type of exam that is performed to observe and assess the health of your gum tissue. By examining your gums, we can determine the presence of gum disease, determine its extent, and provide you with prompt, effective periodontal treatment.

During your periodontal exam, we look at the buildup of plaque, tartar, and bacteria on the surfaces of your teeth. We take a look at your bite and assess any bone loss that may have occurred. The teeth are checked for mobility. We also check your gums for signs of inflammation and recession.

An important part of your periodontal exam is periodontal pocket measurement and tracking. Healthy gums attach firmly to the surfaces of your teeth. Only a small amount at the top is loose. Pockets that measure 3 millimeters or less and do not bleed are considered healthy gums. 4 millimeters or deeper indicate unhealthy gums. These measurements, which are taken at six points around each tooth, are a good indication that periodontal disease is present. Their depth can help us to determine the severity of the situation and are useful in creating a custom treatment plan to restore the health of your mouth.


The Importance of Periodontal Exams

Periodontal disease is more than just an oral health condition. When you have periodontal disease, it can also have a significant impact on your whole-body health. Those with periodontal disease are at a significantly increased risk for heart disease, diabetes and diabetes complications, respiratory issues, pregnancy complications, and more. With regular periodontal exams, we can spot the presence of gum disease and provide you with the treatment you need right away. By keeping your gums healthy, your oral health is optimized, and you also help to keep your whole body healthy as well.

If you have any questions or concerns about your periodontal health or are ready to schedule your periodontal exam, call Martin Periodontics at (513) 445-4282 for more information today.