Periodontal Care

Fairfield, OH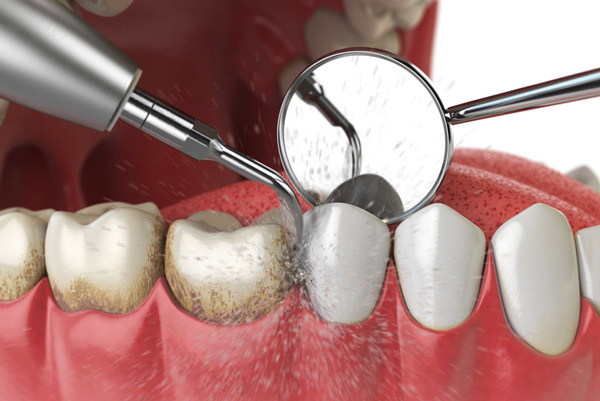 With nearly half of all Americans suffering from some degree of periodontal disease, this condition is extremely common. In many instances, it is also painless and can be almost asymptomatic, which means that for many people, they may not even realize that they are part of the population who have this condition. While periodontal disease is preventable with a good oral health regimen, and even entirely reversible if caught early, many people are suffering from a more advanced form of this illness known as periodontitis. For these people, we offer comprehensive treatment here at Martin Periodontics for this illness, giving these individuals a second chance at a beautiful and healthy smile.


What Can I Do about My Periodontal Disease?

Also known as gum disease, periodontal disease arises when the bacteria found in plaque attack the soft tissue in your mouth, leading to inflammation and infection. While the early stage of periodontal disease, known as gingivitis, can be treated at home with a combination of brushing and flossing, the more advanced stages will require treatment from us here at our office.

Treating periodontal disease isn't just a cosmetic concern; over time, it can lead to deep gum pockets, abscesses, and tooth loss. For some people, it can also lead to heart attack, stroke, cancer, and can even be fatal. That's why prompt treatment is so vital. Fortunately, we offer many forms of treatment for anyone who may have this illness, giving them an opportunity to restore both their confidence and their oral health.

What kind of treatments are available for periodontal disease? These include scaling and root planing, gum grafts, bone grafting, and periodontal maintenance. Scaling and root planing involve removing all the plaque and tartar buildup along the gumline. This nonsurgical option can reduce the size of your gum pockets and allows your gums to reaffix to your teeth roots. We may also advise gum grafts, which includes removing soft tissue from other parts of your mouth, such as your soft palate, and surgically placing them over the exposed tooth root. This is advised for advanced gum recession. Bone grafts include placing either real or synthetic bone over the area of loss, then encouraging new bone growth of a specific type of protein.

Lastly, our patients may require periodontal maintenance, which means that they'll have a more frequent care schedule at our office to give us a chance to help clean your teeth and treat your existing gum disease. It's important to remember that advanced periodontal disease, unlike gingivitis, is a chronic illness that will require regular treatment. It does not simply go away on its own and does require more attention from us versus early stage gum disease.

If you suspect that you have periodontal disease, or if it has been longer than six months since your last dental cleaning, it is vital that you give our office here at Martin Periodontics a call at (513) 445-4282 to schedule an appointment right away. Not only will we carefully inspect and clean your teeth, if we see any evidence of gum disease, but we will also start you on treatment for it right away to help prolong the life of your teeth and preserve your healthy smile!