Periodontal Maintenance

Mason, OH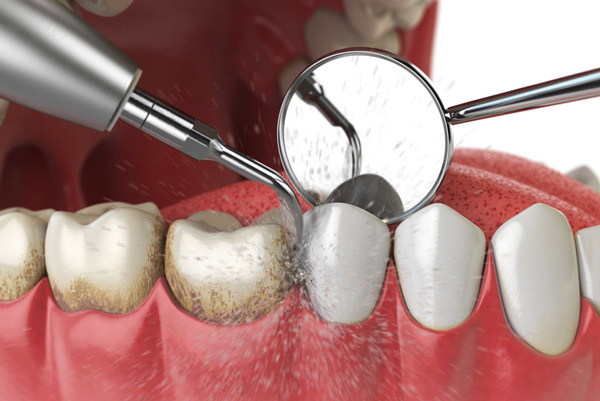 Periodontal or gum diseases pose a serious threat to oral health and as the condition worsens it can lead to complications that include tooth loss and gum infections. A lot of people don't know this, but periodontal diseases can also lead to other health conditions such as diabetes, heart diseases, and a stroke. Periodontal maintenance is vital because the early onset of these diseases is usually undetectable. For you to have healthy teeth and better oral hygiene, you should visit Martin Periodontics to ensure regular periodontal maintenance.


How Do Periodontal Diseases Spread?

Periodontal diseases are usually caused due to oral bacteria, plaque, and tartar, which can cause a lot of problems. The bacteria and plaque begin to irritate the gums over time and the longer it goes untreated the more damage and discomfort it can cause. This causes inflammation and the gap between the tooth and the gum begins to widen. As the days go by this gap keeps on widening and before you know it, the tooth becomes loose and begins to fall away.

When this gap forms between the gums and the teeth, harmful bacteria get trapped in the gaps and the bacteria begin to attack the jawbone and the periodontal ligaments. If it is not taken care of, the bacteria will cause severe infection and will result in dental complications such as gum recession and tooth loss, along with severe infections in the gums and teeth.


What Is Periodontal Maintenance?

Periodontal maintenance is the treatment procedure for periodontal diseases. The procedure is ongoing and requires multiple dental cleaning sessions. On average, these dental cleaning sessions are scheduled every three months, however, it depends on how serious the periodontal disease is.

The maintenance procedure usually begins with an exam where the health of the teeth, gums and periodontal pockets is taken into consideration. Next, X-rays are taken to assess the condition and monitor progress. It also helps to ensure that any pockets that are newly formed are treated effectively and the infection is curbed right from the start. These sessions end with cleaning.

Periodontal maintenance also involves scaling and root planing. It is part of the deep cleaning procedure for periodontal maintenance. The procedure is used to remove plaque, tartar, and bacteria built up on the teeth and to smoothen the teeth after removal of all these bacteria and other toxins. The procedure ends with an antibacterial wash, which will help to kill any lingering bacteria in the mouth.

Periodontal maintenance is highly effective in controlling the spread of gum diseases. It also helps gums heal more effectively. People suffering from inflammation of the gums can get a lot of relief with periodontal maintenance regularly. Lastly, it also helps to protect your teeth and keep them healthy and ensures that the condition does not worsen. If you are suffering from periodontal diseases and you want to make sure you have good oral hygiene, give us a call at (513) 445-4282 for periodontal care. You can also schedule regular periodontal maintenance sessions at Martin Periodontics, as well as regular checkups and cleanings.