Periodontal Plastic Surgery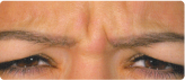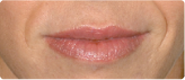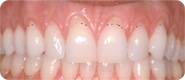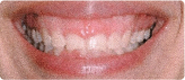 Gum disease not only affects the health of your mouth, but it can also affect its appearance. Irritated gum tissue pulls away from your teeth, allowing bacteria to fall below the gum line. The infected gum tissue dies off as bacteria continue to fall deeper and deeper below the gums. As a result, your gums begin to recede, making your teeth look longer than normal. This is not the only aesthetic issue that can be caused by gum disease. At Martin Periodontics, we can help to restore the health and beauty of your smile with periodontal plastic surgery.


Issues that Affect the Appearance of Your Gums

There are several issues that can affect the health and beauty of your gums, and therefore your smile:

| | |
| --- | --- |
| • | Gum recession, which causes your teeth to look longer than usual. |
| • | Uneven gum line. |
| • | Bone loss, which can alter your facial shape, making you look older than you are. |
| • | Excess gum tissue, which gives you a gummy smile. Excessive gum tissue can increase your risk of developing gum disease, and it makes your teeth look exceptionally small. |
Pocket Reduction Surgery

Pocket reduction surgery is designed to reduce the depth of the pockets in your gums, facilitating the plaque and bacteria removal required to allow your gums to heal. It also makes them easier to keep clean. The procedure requires incisions to be made in the gum tissue, which exposes the roots of the affected teeth and the jawbone. If there are any rough patches on the jaw a result of bacterial damage, they can be smoothed, making gum reattachment a smoother, more successful event.


Gum Contouring

Gum contouring is a procedure that involves the use of a laser to even out the contours of your gums. With gum contouring, we can even out the appearance of your teeth. The procedure is also sometimes referred to as aesthetic crown lengthening because it can rid your smile of excess gum tissue that covers your teeth (giving the impression that your teeth are too small). In some cases, a small amount of bone may also need to be removed. Gum contouring lengthens the appearance of your teeth to give them a more natural look.


Crown Lengthening

Crown lengthening can serve an aesthetic purpose, or it can serve a functional one. In the instance of a functional crown lengthening, the procedure is done to remove excess gum tissue that blocks the proper placement of dental crowns. It can also be used to remove excess tissue that is partially blocking a cavity at the gum line. The procedure allows for the restoration to be placed completely so that your teeth are not the only natural in appearance, but healthy as well.


Gum Grafting

When you have experienced significant gum recession, a gum graft can restore the lost tissue. This restores the natural look to your gum line, and it also alleviates tooth sensitivity and improves your overall oral health. The procedure involves the use of tissue from elsewhere in your mouth (usually from the roof), which is then stitched over the areas of recession. As the tissues heal, they form a tight, natural seal around your teeth.


Bone Grafts

Advanced gum disease often leads to loss of bone mass. This can alter the shape of your face, making you look older than you are. A bone graft is designed to restore that lost mass and your appearance. We take bone mass from elsewhere in your body (or use a bone substitute) and place it in the areas of recession. Your bone fuses to the new mass, giving you back strength and shape. Bone grafts can also be used for ridge preservation following a tooth extraction.


Botox and Restalyn

Martin Periodontics offers two of the best available solutions for erasing the toll of time. Botox and Restalyn treatments give patients unique options for putting the full scope of our expertise to work for them. Our specialists can combine these modern cosmetic procedures with more traditional periodontal treatment plans to really put the "finishing touches" on a smile makeover. The result is a healthy, reinvigorated smile, and a rejuvenated appearance to match. Learn more about facial aesthetics

If your smile has been affected by gum disease, periodontal plastic surgery can help to restore both its health and its aesthetics. For more information, and to schedule your consultation, contact Martin Periodontics today at (513) 445-4282!