Periodontal Pocket Reduction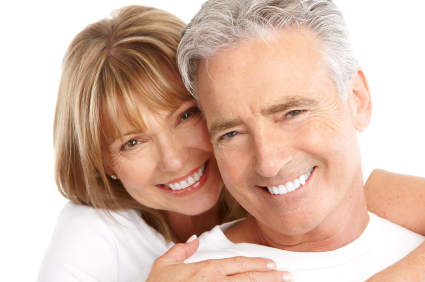 Oral care is essential for the prevention of serious oral health conditions, including periodontal disease. When periodontal disease begins, however, it is almost completely unnoticeable. This early stage, known as gingivitis, can often easily be reversed with a dental cleaning and improve oral hygiene practices. When gingivitis goes untreated, it only continues to worsen, and requires professional care to treat. At Martin Periodontics, one of the ways we can treat periodontal disease is with periodontal pocket reduction.


What Exactly is Periodontal Disease?

Periodontal disease, more frequently referred to as gum disease, is an oral health issue that affects the health of your gums, your jawbone, and your teeth. Advanced stages can also impact your overall health, leading to issues such as heart disease and diabetes. Without treatment, it only continues to grow worse. You may be faced with oral health complications including gum recession, loose teeth, and even tooth loss.


How Do Periodontal Pockets Form?

Periodontal disease is the result of plaque and bacteria building up on the surfaces of your teeth. These substances contain toxins that irritate sensitive gum tissue. Additionally, plaque can harden into tartar, a substance that cannot be removed no matter how much you brush. Tartar pushes against your gums, causing irritation. When your gums are irritated, the tissue becomes inflamed, a response triggered by your immune system. This inflammation, or swelling, leads to the gums beginning to pull away from the surfaces of your teeth. Periodontal pockets form as a result. Bacteria begin to fall into these pockets, causing further irritation from the inside. Over time, pockets become deeper and deeper, and are impossible to clean out on your own.


Treating Periodontal Disease with Pocket Reduction

Typically, periodontal disease can be treated with scaling and root planing, a deep cleaning of your teeth both above and below the gum line. However, if periodontal disease has progressed too far and the pockets have grown too deep, we may not be able to effectively access the bottoms of these pockets. When this happens, periodontal pocket reduction surgery is needed.

Periodontal pocket reduction is done under a local anesthetic. We then remove then make incisions in your gums to expose the roots of your teeth and surrounding bone. By exposing the roots of your teeth, we are able to fully eliminate all buildup. Once the teeth have been cleaned. Depending on your situation, we may also need to smooth some of the bone around the roots of your teeth to prevent hiding places for oral bacteria. Finally, your gums are then sutured snugly against your teeth. With the irritants removed, your gums can begin to reattach to your teeth, restoring a healthy gumline.


What are the Benefits of Periodontal Pocket Reduction?

Periodontal pocket reduction provides several significant advantages, including:

| | |
| --- | --- |
| • | The progression of periodontal disease is slowed and stopped. |
| • | Your gums are able to begin reattaching to your teeth. |
| • | A healthier, more beautiful gumline is restored. |
| • | Periodontal maintenance can be made to be more effective. |
| • | Your oral care routine at home is made easier. |

When advanced stages of periodontal disease have made treatment with scaling and root planing difficult, periodontal pocket reduction can help. For more information on the procedure, and to find out if it is the right solution for you, call Martin Periodontics at (513) 445-4282 today.