Regenerative Bone Grafting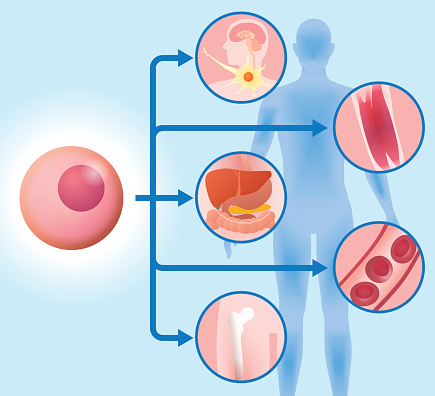 Maintaining your oral health is important for more reasons than just strong, beautiful teeth. Good oral hygiene practices also help to protect the health of your gums as well as your jawbone. Without proper oral care, you could be faced with periodontal, or gum, disease. Advanced stages of periodontal disease allow bacteria to travel below your gumline, where they can impact the health of your jawbone. When this happens, you can then be faced with bone loss, which can affect the stability of your teeth, your bite, and even lead to tooth loss. At Martin Periodontics, we can help to restore missing bone mass with regenerative bone grafting.


What Causes Bone Loss in Your Jaw?

Bone loss in your jaw can happen for many reasons. The missing portion of bone is referred to as a bony defect. A bony defect can occur around the roots of your teeth. This is often due to periodontal disease. When bacteria fall below your swollen gumline, they begin attacking periodontal ligaments and your jawbone, weakening the bone and leading to bone loss. You can lose bone mass in your jaw as a result of a tooth extraction. Facial trauma can also cause bone loss.

Another major cause of bone loss in your jaw is due to tooth loss. The teeth provide stimulation for your jawbone, triggering the body to send essential nutrients. When you lose teeth, you lose stimulation. A lack of stimulation results in less nutrients, causing your jawbone to lose mass over time.


Bone Grafting

Bone grafting is a surgical procedure that is performed to replace missing bone mass from your jaw. It is done to not only restore strength, but to help encourage the growth of new bone. The bone can be harvested from your own body or it can be taken from a compatible donor. As you heal from surgery, your natural bone begins to fuse with, or around, the grafting material, restoring strength to your jaw.

There are several different types of bone grafts that may be performed.

| | |
| --- | --- |
| • | Autograft. An autograft is a bone graft that uses bone harvested from your own body. The tissue we take is considered living. As a result, the bone in your jaw and the grafting bone are able to fuse together. |
| • | Allograft. An allograft uses bone from a donor. This tissue is not considered living, and only fills an empty void. The advantage of this type of graft is that you only need one surgical site. |
| • | Xenogenic bone graft. This type of graft uses bone from another species. Much like an allograft, the bone is not living, and only fills an empty space. |
Guided Bone Regeneration

Guided bone regeneration, often referred to as GBR, involves the use of a membrane that is placed over the graft material before the gum tissues are sutured closed. The goal of the membrane is to keep the soft tissue and the slower healing bone separate, preventing the formation of scar tissue at the graft site. At the same time, GBR also helps to encourage the growth of new bone tissue.
Restoring missing bone mass helps to restore strength, as well as shape, to your jawbone, improving your oral health. In the event of tooth loss, bone grafting can also help to help improve the success of dental implants. For more information on regenerative bone grafting, and to find out if this treatment is right for you, call Martin Periodontics at (513) 445-4282 today.