Replacing a Missing Tooth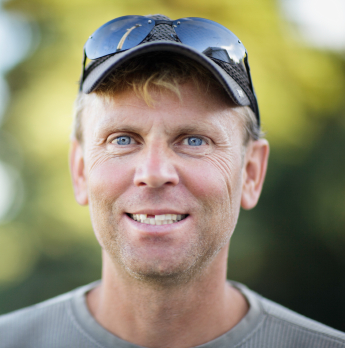 Your teeth play many important roles, including biting, chewing, proper speech, and providing you with a beautiful smile. Tooth loss, even losing just one tooth, can affect all of these functions and more. You can lose a tooth for a variety of reasons, including periodontal disease, facial trauma, severe tooth decay, and more. At Martin Periodontics, we can help to restore the functions of a lost tooth, and restore your quality of life, with tooth replacement.


Effects of Tooth Loss

Losing a tooth has several significant effects on your life.

| | |
| --- | --- |
| • | Biting and chewing become more difficult. When you cannot chew properly, your digestion and nutrition suffer. |
| • | Food and other debris can become lodged in the empty space, increasing your risk for periodontal disease. |
| • | Uneven pressure on adjacent teeth put them at risk for damage. |
| • | Your speech is impacted, and you can develop a lisp. |
| • | Depending upon the location of the missing tooth, your smile, and confidence, may be affected. |
| • | The adjacent teeth can begin to shift out of proper alignment. This alters your bite, leading to issues such as bruxism and TMD. |
Traditional Replacement with a Dental Bridge

Traditionally, a missing tooth has been replaced with a bridge. While there are a few different types of bridges, a fixed bridge is the most common option. This restoration, typically made from ceramic, consists of the replacement tooth, or pontic tooth, with a dental crown on each side. The pontic tooth fills the empty space left behind by the missing tooth while the crowns anchor the restoration in place on the adjacent teeth, referred to as the abutment teeth. Once the bridge has been created, it is cemented into place on the prepared abutment teeth, holding the restoration securely in place.

While a fixed bridge provides a realistic appearance and restores your smile as well as the functions of your missing tooth, it does not stop bone loss in the jaw. As a result, the bone continues to weaken below the pontic tooth. Over time, the fit of your bridge may change, leading to the need for the restoration to be replaced.


Replacement with a Dental Implant

Dental implants are a modern treatment that involves the surgical implantation of small titanium posts into your jaw. Your bone then fuses to the posts, a natural process called osseointegration. This process stabilizes the posts in your jaw. For a single missing tooth, one post is placed. A ceramic crown is then screwed into place on top, held securely in place.

Dental implants both look and feel completely natural. In addition to restoring your smile and the functions of your missing tooth, the titanium post also restores the stimulation to your jaw. With the stimulation restored, your jaw receives the necessary nutrients to maintain its strength and integrity. This stops, and prevents, bone loss in your jaw. However, in order to receive a dental implant, you need to have sufficient bone mass in the jaw. If you have lost too much bone mass, the implant may not integrate properly. If you do not have enough bone mass, a bone graft can restore the missing bone mass, making the implant possible.


Ridge Augmentation For Placing Dental Implants

A ridge augmentation is a surgical procedure that is performed to replace lost bone mass in your jaw so that implants can be successfully placed. This particular type of procedure is generally done following a significant amount of bone loss, restoring height and width as well as mass. Ridge augmentation involves the use of a bone graft to create the support necessary for dental implants. Learn more about Ridge Augmentation.

If you have suffered the loss of a tooth, replacement is essential. For more information on tooth replacement, and finding out which option is right for you, call Martin Periodontics at (513) 445-4282 today.