Sinus Lift for Implants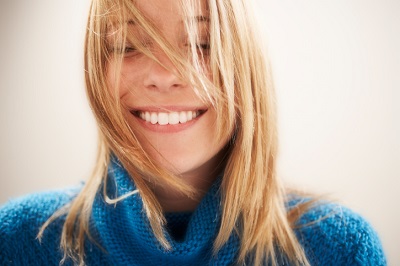 While implants can be used in a number of different situations, they rely on your jawbone for success. In your upper jaw, too much bone loss not only means too little support for your implants, it can also compromise your sinus cavities. Martin Periodontics can help with a sinus lift for implants.


Bone Loss and Dental Implants

When you chew, the roots of your teeth stimulate your jawbone. This stimulation tells the body that nutrients are needed, helping to maintain the strength of your jaw. Following tooth loss, stimulation is lost. As a result, fewer nutrients are sent. Over time, the bone begins to weaken and you lose bone mass. In the event that too much bone mass is lost, dental implants may not be able to be successfully placed.

For teeth lost near your sinus cavities, an additional issue occurs. When you lose bone mass, the space between the jaw and the cavities thins out. Placing dental implants in this area may not only be unstable, but they can also pierce through your sinus cavities, leading to chronic sinus infections and other complications.


What is a Sinus Lift?

A sinus lift is a surgical procedure that is performed to restore bone mass in your jaw, creating stability for dental implants. At the same time, the procedure also creates sufficient space between your jaw and your sinus cavities, protecting the cavities from potential harm. During the procedure, the floors of your sinus cavities are lifted up and bone graft material is placed in the empty space below.


Types of Bone Grafts for Your Sinus Lift

During a sinus lift, we perform a bone graft. There are a few different types of bone grafts that may be used.

| | |
| --- | --- |
| • | Autograft. An autograft uses bone harvested from your own body, usually your hip or femur. With your own bone, there is no risk for disease transmission. |
| • | Allograft. An allograft uses bone from a compatible donor. The bone is screened thoroughly prior to use. |
| • | Xenogeneic graft. A xenogeneic graft uses bone mass from another species. The bone is processed at high temperatures to make it safe for use. |
What to Expect During a Sinus Lift

A sinus lift is a surgical procedure. Prior to beginning, we administer a local anesthetic, so you do not feel any discomfort. Sedation can also be provided if you are feeling anxious or fearful. Once the surgical area is accessed, special tools are used to lift up the floors of your sinus cavities and the grafting material is placed underneath. At the completion of the procedure, the gums are sutured closed. Once you have fully healed from your sinus lift, we can then begin the process of placing your dental implants.

With a sinus lift, we are able to restore missing bone mass, making dental implants possible while providing protection for your sinus cavities. For more information, and to schedule your consultation, call Martin Periodontics at (513) 445-4282 today.