Soft Tissue Grafting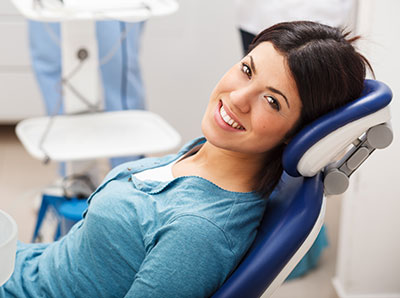 When most people think about a healthy, beautiful smile, the first thing that comes to mind is the teeth. The main concern becomes how white, straight, and blemish free they are. While the teeth are an important component in a beautiful smile, they are not the only one. Your gums also play an important role in your smile, as well as your oral health. The gums provide a seal around the teeth, protecting their roots and your jawbone from bacteria. They also help to stabilize your teeth, holding them in proper alignment. If your gums have receded, not only is your smile affected, but so too is your oral health. Martin Periodontics can treat gum recession with soft tissue grafting.


Causes of Gum Recession

There are numerous causes of gum recession, including:

| | |
| --- | --- |
| • | Gum, or periodontal, disease. Gum disease is one of the leading causes of gum recession. When your gum tissue is inflamed, it begins to pull away from the surfaces of your teeth, creating pockets. Over time, pockets grow deeper, and the gum tissue begins to die, resulting in gum recession. |
| • | Brushing too hard. Brushing hard might seem like a good idea to remove more stubborn plaque and bacteria from your teeth. However, brushing too hard can be harmful to delicate gum tissues, wearing away at them. |
| • | Bruxism, or the grinding and clenching of your teeth. Grinding and clenching can wear away gum tissue. |
| • | Smoking cigarettes or using other tobacco products. Cigarettes inhibit blood flow and reduce oxygen in the blood. This slows the delivery of essential nutrients to the gums. |
| • | Your age. As you get older, your gums naturally begin to recede. |
Soft Tissue Grafting

Soft tissue grafting is a surgical procedure that is performed to restore gum tissue lost as a result of gum recession. In most cases, we are able to use soft tissue taken from the roof of your mouth. In some cases, we may also be able to use surrounding gum tissue. There are certain situations in which we may need to use tissue from a compatible donor or tissue-stimulating proteins. Depending upon your specific situation, we can determine the best course of action to provide you with optimal results. The donor tissue, whether your own or from a tissue bank, is sutured over the areas of recession. As you heal, the tissues fuse together, and a healthy, natural gumline is restored.


The Types of Soft Tissue Grafting

There are several different types of soft tissue grafts that can be used.

| | |
| --- | --- |
| • | Connective tissue grafting. A connective tissue graft uses tissue from the roof of your mouth. We make a small incision in the palate and take the tissue from underneath. A connective tissue graft is ideal for covering exposed roots. |
| • | Free gingival grafting. A free gingival graft also involves taking tissue from the roof of your mouth. Unlike a connective tissue graft, a free gingival graft uses tissue taken directly from the roof, leaving a larger, open wound. A free gingival graft is often used where harder, keratinized tissue is needed. |
| • | Pedicle grafting. A pedicle graft uses surrounding gum tissue to treat gum recession. Small incisions are made in the gums to separate the tissue and then the tissue is sutured together over the affected teeth. The biggest benefit to this type of graft is that the blood vessels remain intact, which can help to speed up the recovery process. |
Soft Tissue Grafting Benefits

Soft tissue grafts offer many benefits, including:

| | |
| --- | --- |
| • | Improved oral health. |
| • | Covering exposed roots aids in eliminating tooth sensitivity. |
| • | With a natural gumline restored, your smile is improved, giving you back your confidence. |

Soft tissue grafting restores a healthy gumline, giving you back your oral health and your beautiful, confident smile. Call Martin Periodontics at (513) 445-4282 today for more information and to schedule your consultation.