Tooth Exposure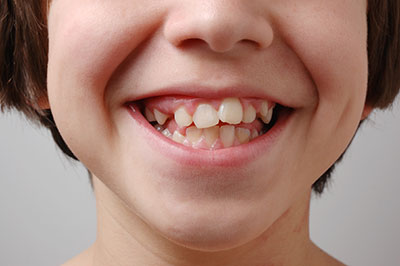 As baby teeth fall out, our adult teeth quickly grow in to replace them. In some situations, a person's adult teeth (typically their canine teeth) may grow in at an angle or in such a way that normal eruption does not occur. The tooth may become trapped and have no way of coming out properly, much like an impacted wisdom tooth.

If your orthodontist notes this condition, he or she may recommend visiting us at Martin Periodontics for an evaluation for tooth exposure.

During the exam appointment, we may recommend having a limited CT scan taken to identify the location of the impacted tooth. This helps your periodontist create a plan for how to help the impacted tooth erupt properly.

A tooth exposure procedure is done under local anesthetic. Often, an oral or conscious sedation is provided to ensure comfort. An opening is created with a dental laser and other specialized instruments to access the trapped tooth. Often, an orthodontic bracket or button is placed so that your orthodontist can begin directing the tooth into its correct location. A protective covering may be placed over the uncovered tooth during the initial healing process, but this (and any sutures) are removed at the next postoperative visit. Over time, with your orthodontist's direction, the tooth will grow into place and complete your child's smile!

For more information about tooth exposures, and to find out which option is right for you, call Martin Periodontics today at (513) 445-4282.