Treatment Planning in Aesthetic Dentistry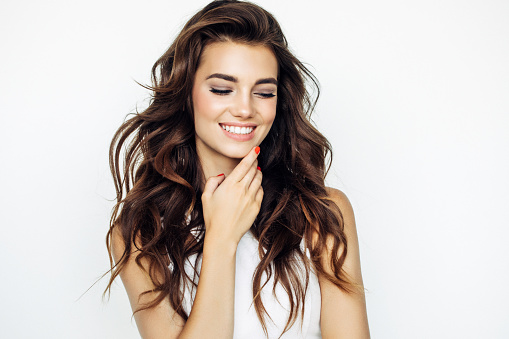 Your mouth is an important feature. It allows you to eat, speak, and smile. The health of your mouth is critical for ensuring that it is able to function properly. In addition to the functions of your mouth, the aesthetics matter as well. If the appearance is less than perfect, it can have a significant impact on your confidence, and your desire to smile. At Martin Periodontics, we help to create a customized treatment plan based on your needs to restore your oral health and provide you with the best aesthetic results possible.


The Importance of Aesthetics

While the health of your mouth is essential for proper functioning, the aesthetics are important too. A beautiful smile helps to provide you with confidence. It is also the first thing that people notice about you. A beautiful smile has the power to leave a great first impression. At the same time, a less than perfect smile can also leave an impression, just not usually the one you want.

In addition to a great smile, the aesthetics of your mouth also matters for your oral health. If your teeth or jaws are misaligned, you could be faced with issues like bruxism and temporomandibular joint disorder. Chipped or fractured teeth can affect your ability to bite and chew and can lead to further damage that can lead to painful infections. Gum recession can increase your risk for tooth decay and cavities and can also affect the stability of your teeth. Tooth loss and bone loss in your jaw can affect the aesthetics of your face, leading to sagging skin, jowls, and wrinkles.


Your Initial Consultation

Prior to undergoing any aesthetic treatments, we first conduct an initial consultation. During this consultation, we thoroughly examine your mouth, assessing your specific needs. With a visual exam and x-rays, we are able to determine the severity of your issues. In addition to your exam, we also discuss your concerns and your goals. We will take pictures and impressions. Based on this consultation, we are able to design a customized treatment plan that will help to restore the health of your mouth and enhance the aesthetics of your face and smile.


Treatments for Restoring Aesthetics

There are a number of different treatments available that can help to restore the health and aesthetics of your mouth. These treatments include:

| | |
| --- | --- |
| • | Teeth whitening. |
| • | Tooth colored fillings. |
| • | Inlays and onlays. |
| • | Cosmetic bonding. |
| • | Porcelain veneers. |
| • | Ceramic crowns. |
| • | Dental implants. |
| • | Soft tissue grafting. |
| • | Bone grafting. |
| • | Botox. |
| • | Restylane. |
| • | Smile makeovers. This is a treatment that involves several cosmetic procedures to restore the appearance of your smile. |
| • | Full mouth restoration. This treatment also focuses on improving your smile, but also has a focus on improving your oral health as well. |
Undergoing Treatment

Your aesthetic needs and goals are unique to you. Because of this, your aesthetic treatment is customized just for you. The exact treatments you receive are determined during your initial consultation. Depending upon the treatments chosen, your treatment could take an hour or more. For some, treatment may be spread out over several appointments. Follow up appointments will help to ensure that you are satisfied with the results and that your bite is comfortable, functional, and balanced.

With aesthetic dentistry, we can help to restore the health of your mouth and enhance the beauty of your smile. For more information, and to schedule your consultation, call Martin Periodontics at (513) 445-4282 today.