Healthy Gums and a Healthy Heart

Mason & North Cincinnati, OH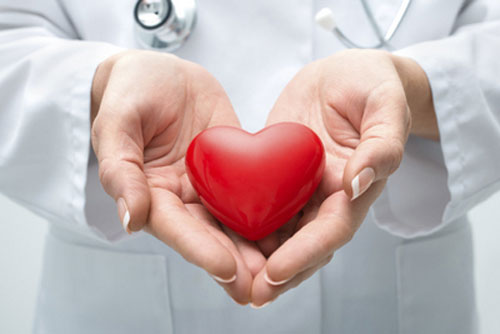 When periodontal disease first begins, it is barely noticeable. However, without prompt treatment, it only continues to worsen. It starts when plaque and bacteria build up on your teeth and irritate your gums. This irritation leads to inflammation, tissue damage, and bone deterioration. Eventually, you could be faced with tooth loss. While there are several detrimental oral health effects associated with periodontal disease, it can also impact the health of your heart. Martin Periodontics can help.


The Link Between Periodontal Disease and Heart Disease

While periodontal disease is commonly thought to be a condition that only affects your oral health, there have been many studies that show a link between periodontal disease and heart disease. As gum disease progresses, tissue and bone damage from periodontal bacteria leads to the formation of gum pockets. These bacteria can also enter into your bloodstream. Once there, they begin traveling throughout your body. Bacteria trigger an inflammatory response, causing inflammation wherever they go, including the heart. Inflammation of the heart can cause an infection of the inner lining of the heart, or endocarditis. Inflammation can also lead to clogged arteries and has been linked to stroke.


Heart Disease and Dental Treatments

If you have heart disease, it is important that you inform us before receiving any type of dental treatment as you may need to take antibiotics first. You may require pretreatment with antibiotics if you have had endocarditis in the past. You may also need antibiotics if you have an artificial heart valve, or if you have certain heart conditions that were present when you were born. Pretreatment with antibiotics helps to reduce the risk of experiencing an infection and other severe consequences.


Maintaining Healthy Gums and a Healthy Heart

Maintaining a healthy mouth is essential for not just for your oral health, but for the health of your heart as well. Taking good care of your teeth and gums can help to reduce your risk for certain heart-related issues. It is recommended that you brush your teeth at least twice a day and floss one to two times per day. These habits are important for eliminating the buildup of plaque and bacteria from your teeth. In addition to brushing and flossing at home, you should also have your teeth professionally cleaned and examined at least twice a year. Cleanings help to eliminate buildup from all surfaces of your teeth, including those spaces that you may not be able to effectively clean on your own. Exams allow us to spot the early warning signs of periodontal disease so that we can take action immediately. Treating periodontal disease early can help to prevent serious consequences. You can also help to further prevent heart disease by maintaining a healthy diet and lifestyle.

Learn more about the Medical Consequences of Periodontal Disease

Treating and preventing periodontal disease is essential not only for maintaining the health of your mouth but your heart health as well. If you have noticed any symptoms of periodontal disease, it is imperative to get treatment immediately. For more information, call Martin Periodontics today at (513) 445-4282.